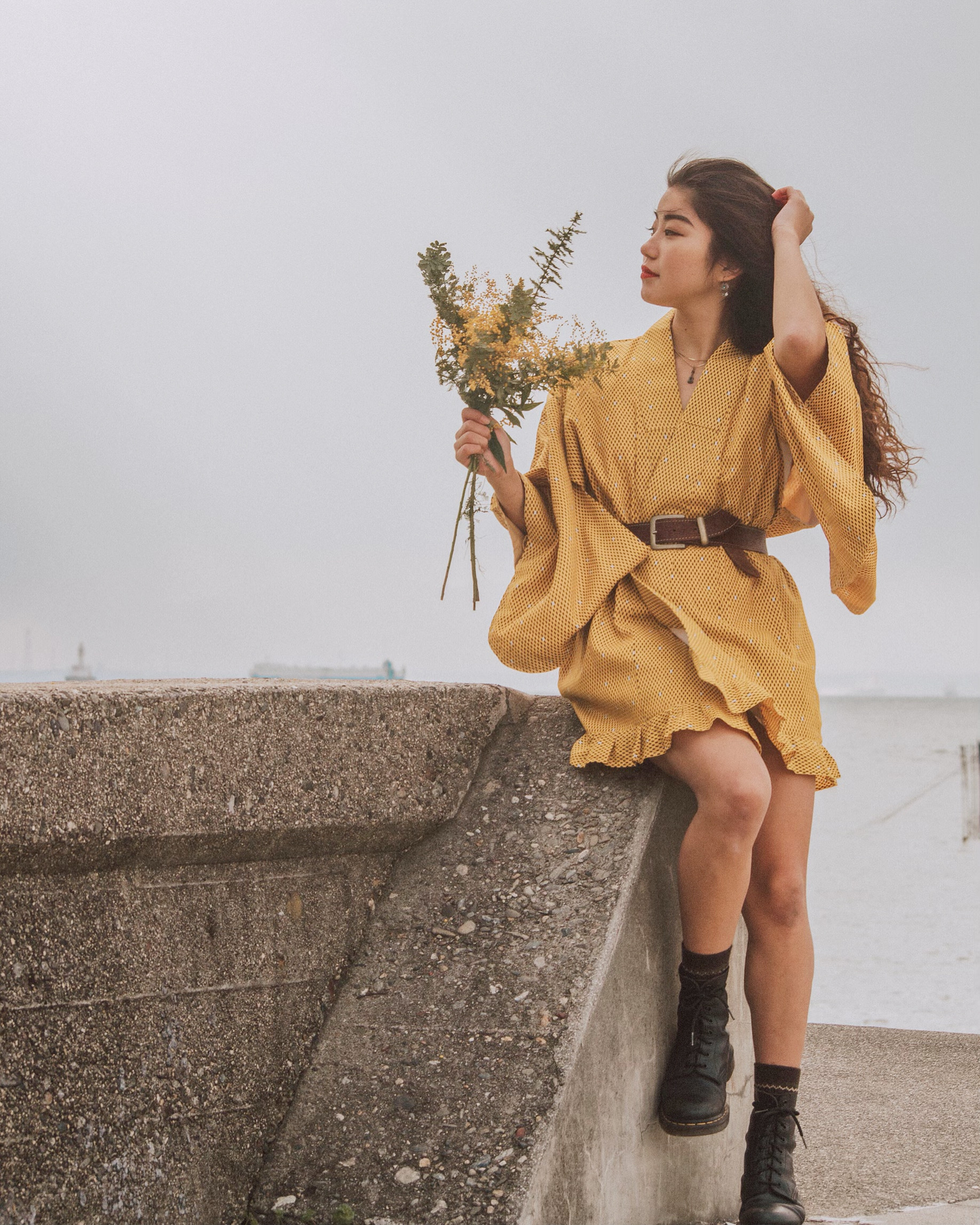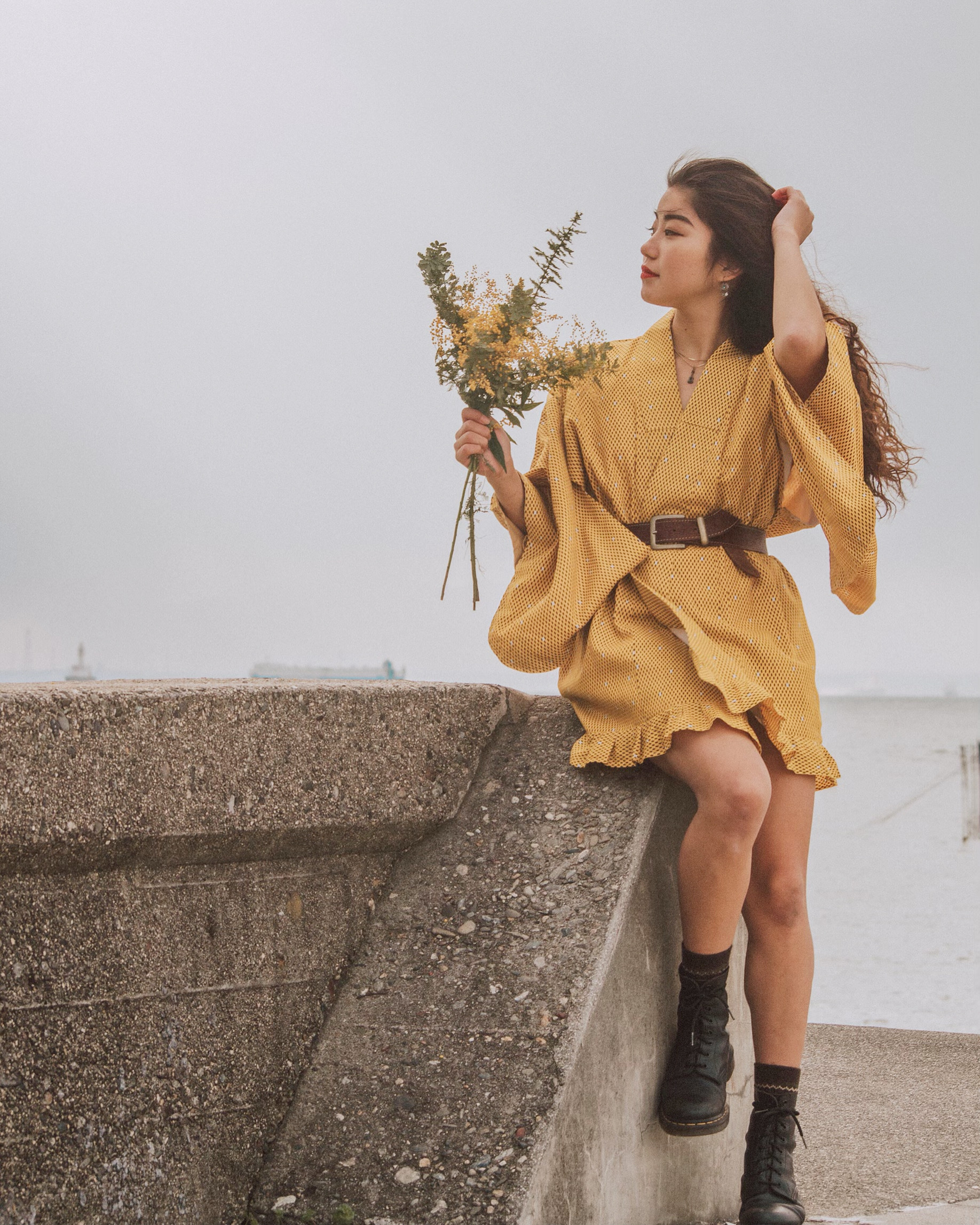 Kokin is an ethical, handmade clothing label owned and operated by me, Maki.
I was born in a small beach town in Japan, where my family has lived for more than 230 years. I grew up surrounded by the ocean, rivers, and mountains, experiencing diverse culture in Japan and Australia.
My family has always cherished beautiful Japanese traditions and my grandparents have told me many stories about our culture and history since I was little. My love and passion for kimonos are definitely coming from my grandmother and mother.
It all started when my grandmother showed me a huge pile of kimonos that are no longer in use.
I inherited all those kimonos which my grandmother used to wear on a day-to-day basis, and also include the ones she had inherited from her family.
I felt like it is my mission to find a way to bring those forgotten treasure back into our lives. Now I transform pre-loved kimonos into modern clothing, aiming to share the beauty with
young generations all around the world.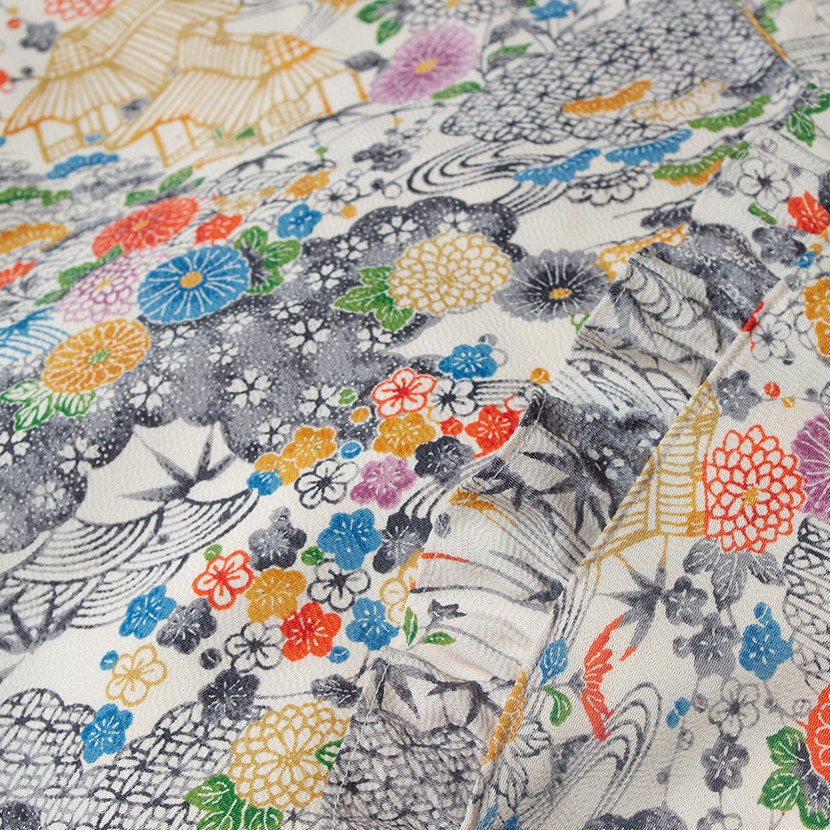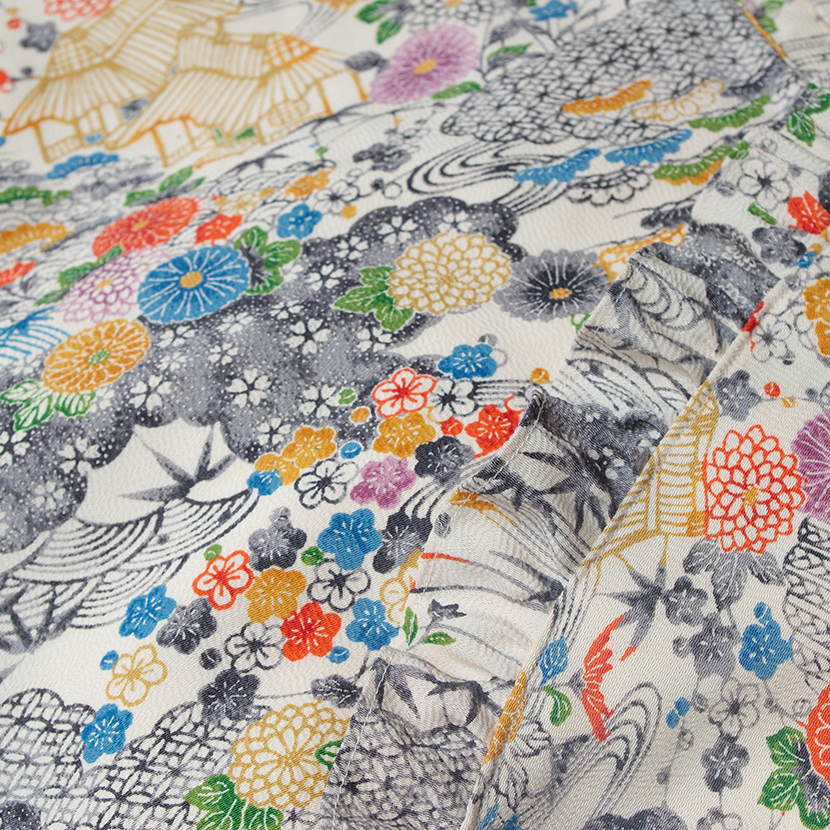 Our planet
I love our beautiful planet and do my best to keep it that way. I NEVER use new fabrics. All the garments are sourced sustainably, which include pre-loved kimonos and dead-stock fabrics.
Most of the kimonos I use are silk, though the lining varies: typically in silk or synthetic fabric.
In order to make the packaging as earth-friendly as possible, I use plant-based materials such as paper and home-compostable mailers.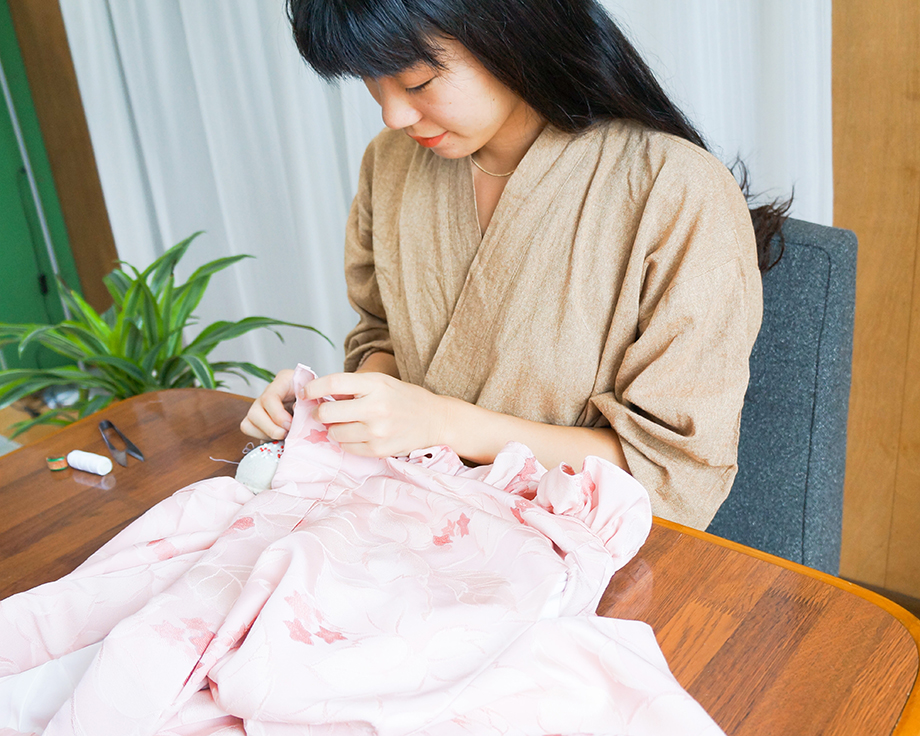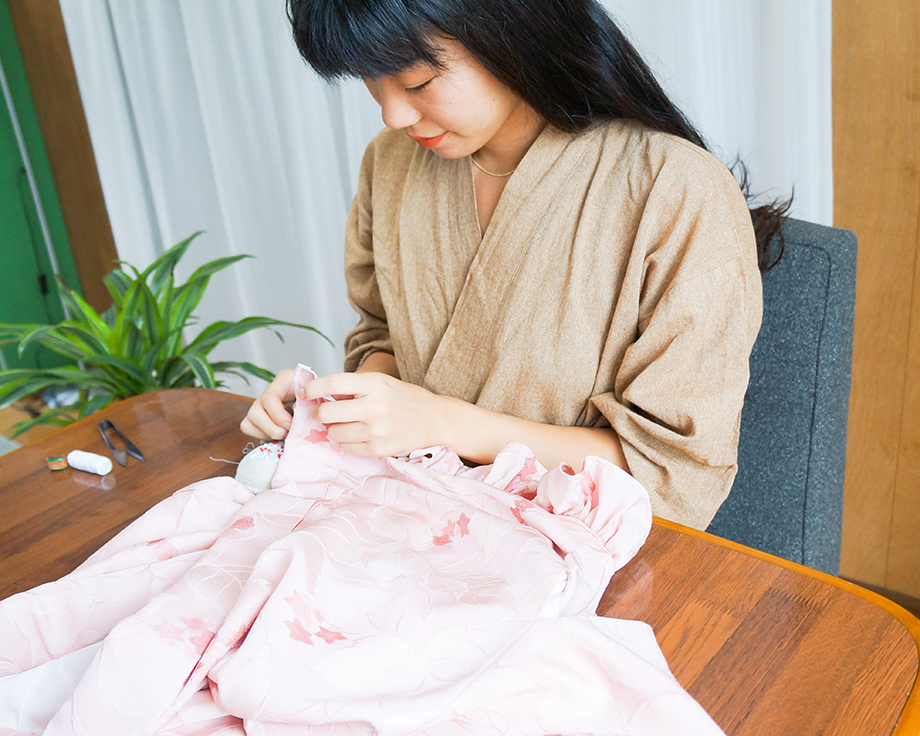 One of a kind
The number of the items that can be made from a kimono are extremely limited. All my items are exclusive, and thoughtfully crafted just for you. Each item is unique and pre-loved, and though each garment has been carefully cleaned, some fabrics may display visible wear such as discolouration or minor stains. Yet, they are too beautiful to go to waste.
What makes my iconic dresses and jackets so special is that they are the closest to the original kimonos. Many reworked kimonos don't have much of their initial shapes. I wanted to create something that still looks like the original kimono, but more comfy and easy to put on. Something that is more adaptable to the present lifestyle.
Check out Made-To-Order kimonos to order your special piece♡
Contact me
Have a question? I'm happy to help! Please fill out the form and I will get in touch with you shortly.