Made-To-Order
*Sold for ¥15,800.
Cropped Jacket without closure
Matching Crossbody Kinchaku Bag
Length: 55 cm
Arm length: 63 cm
Sleeve drop: 45.8 cm


<Fabric>
Silk
Colour: Gradation of Gold, yellow and green
Floral print 
In good condition
*colours of products may appear different due to differences in monitors and lighting.
<Care>
Gently handwash (with water) the part that needs to be cleaned.
*No need to wash unless the stains are not minor.
Share
Additional matching accessories

Mini Scrunchie: $6

Kinchaku Tote Bag: $45

Tote Bag: $40

Tie: $15

*Only available for the Made-To-Order items. Please contact me before you make a purchase.
Shipping

Kokin ships worldwide!

*Delivery to GERMANY is paused.

Click here to check if Sendle ships to your country.

*Please note that there are some delays and suspension due to COVID-19.
Returns

Kokin does not accept returns.
詳細を表示する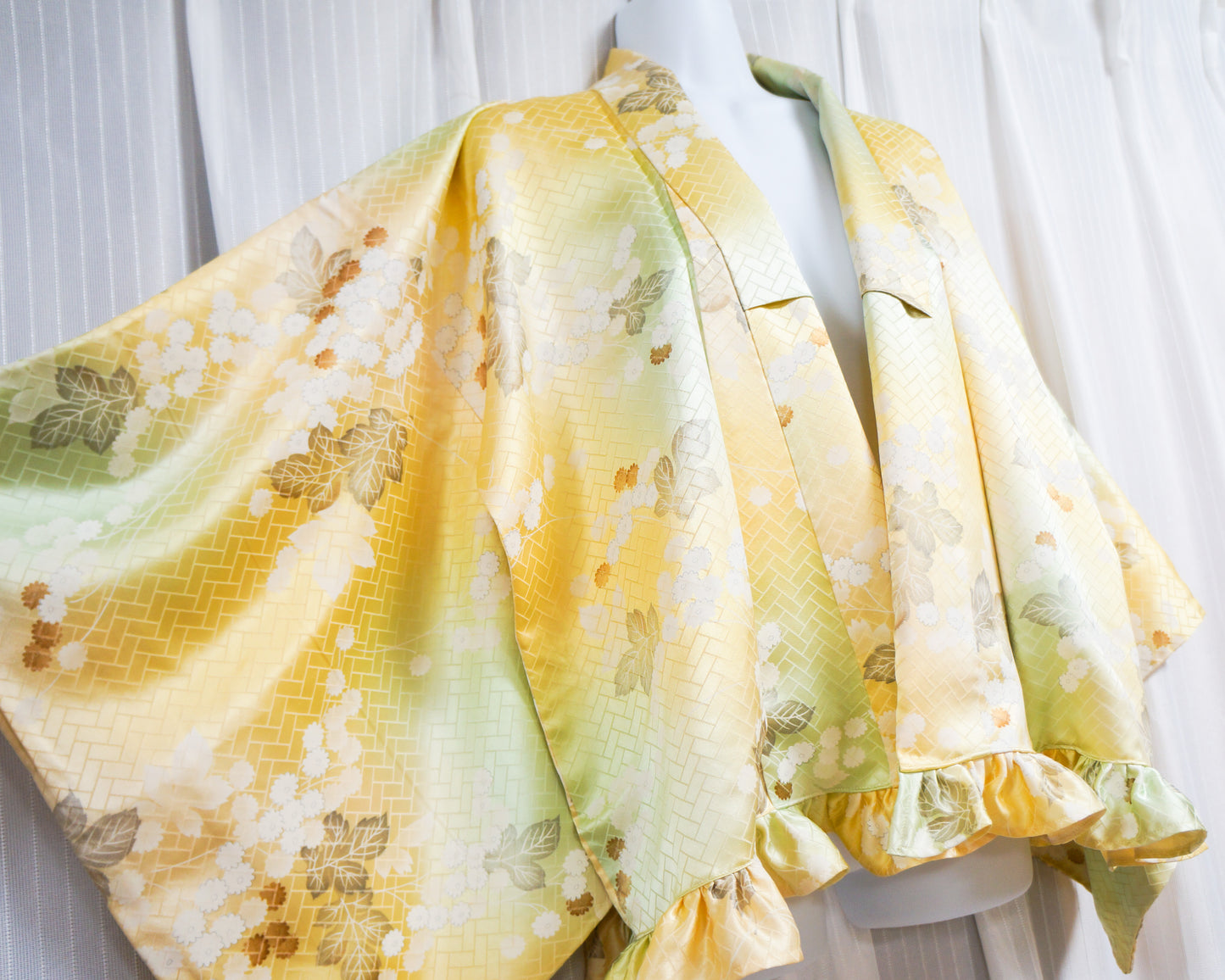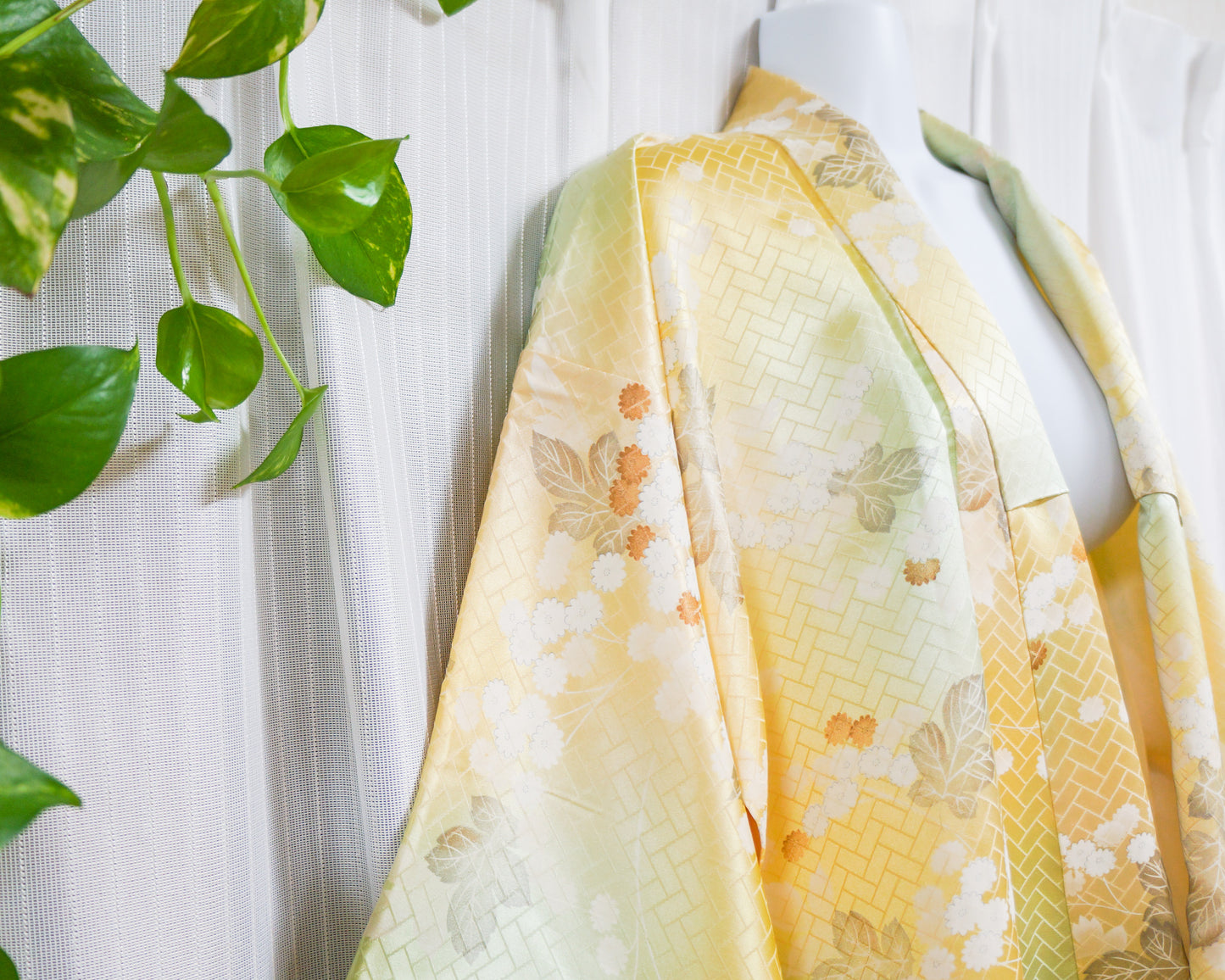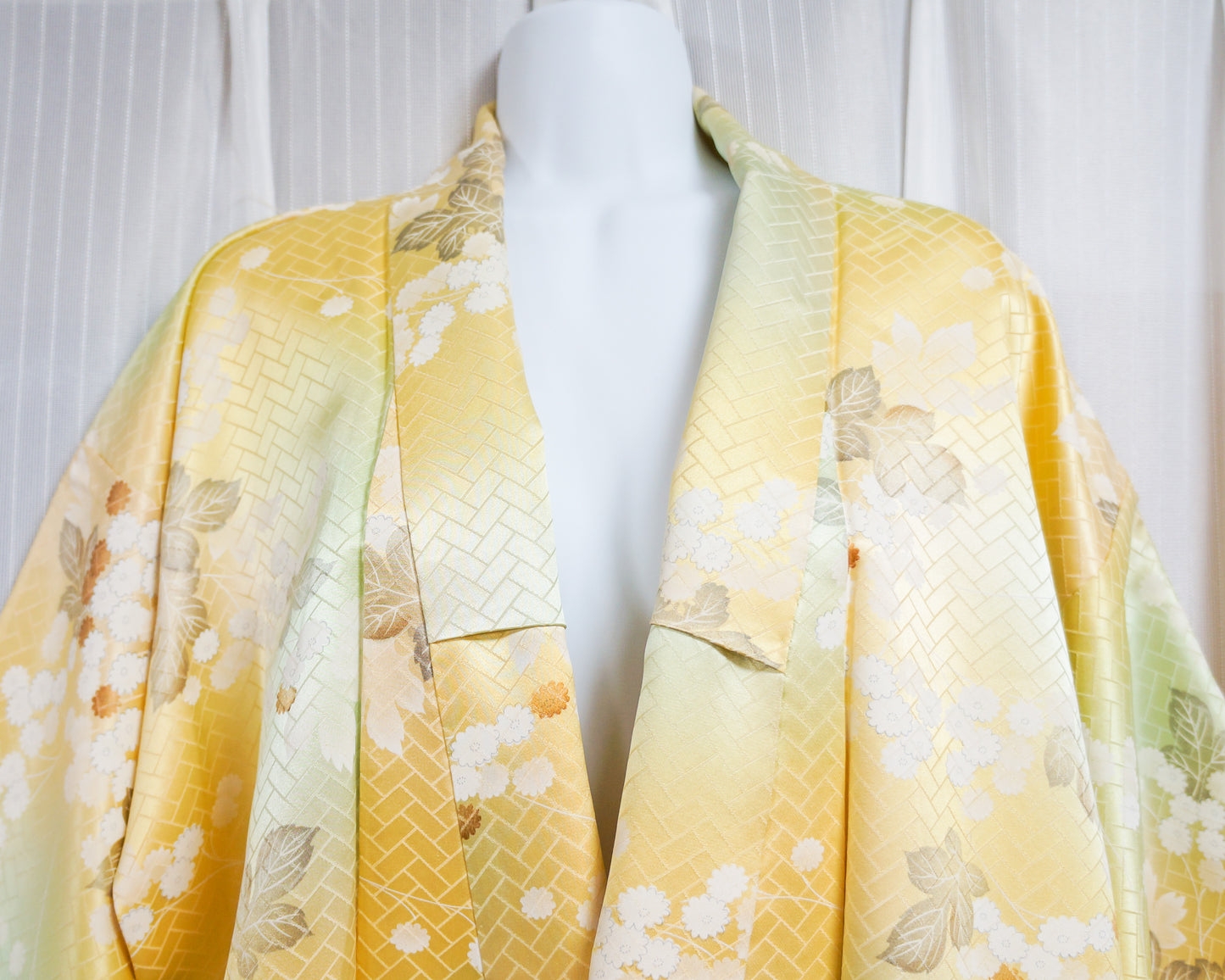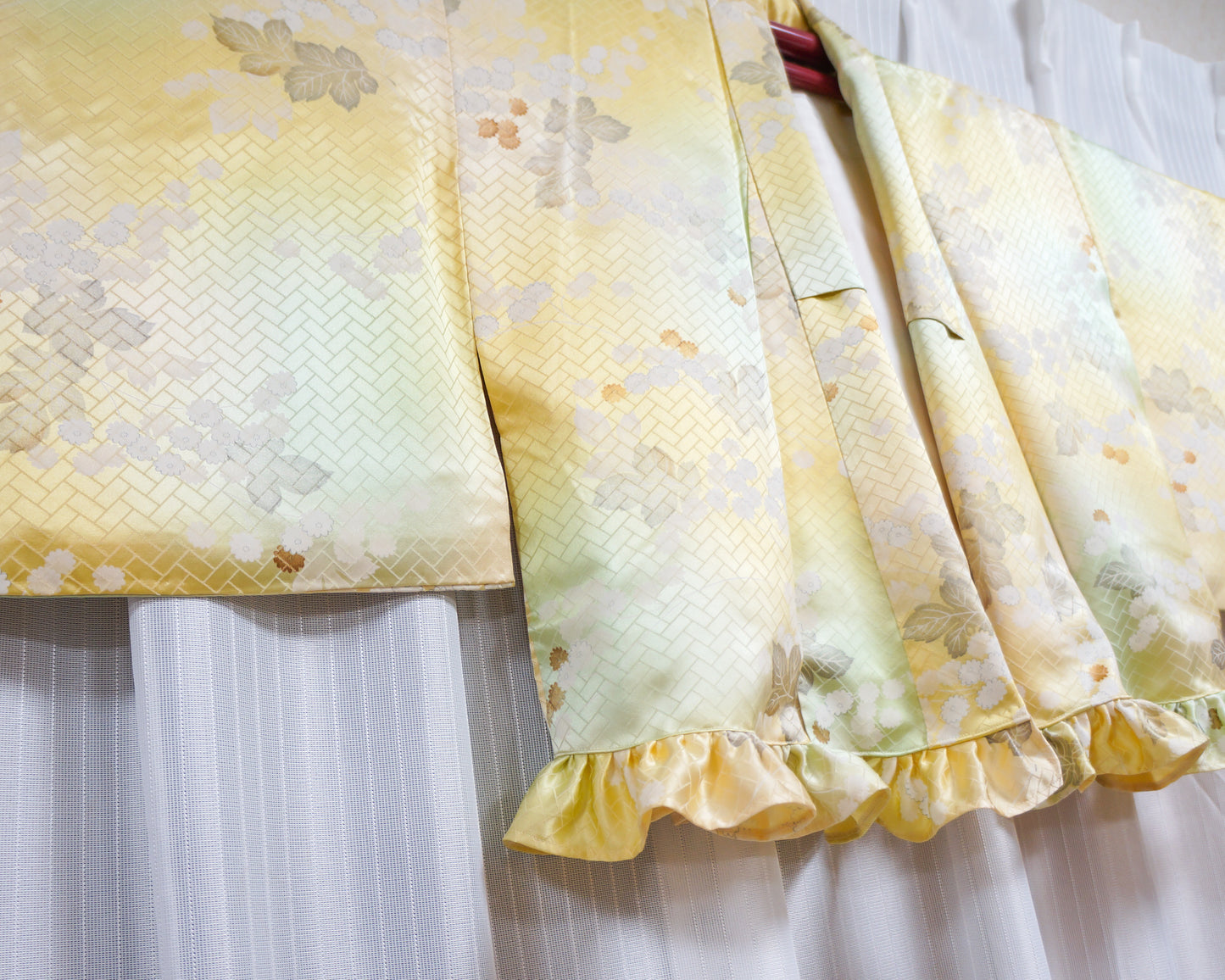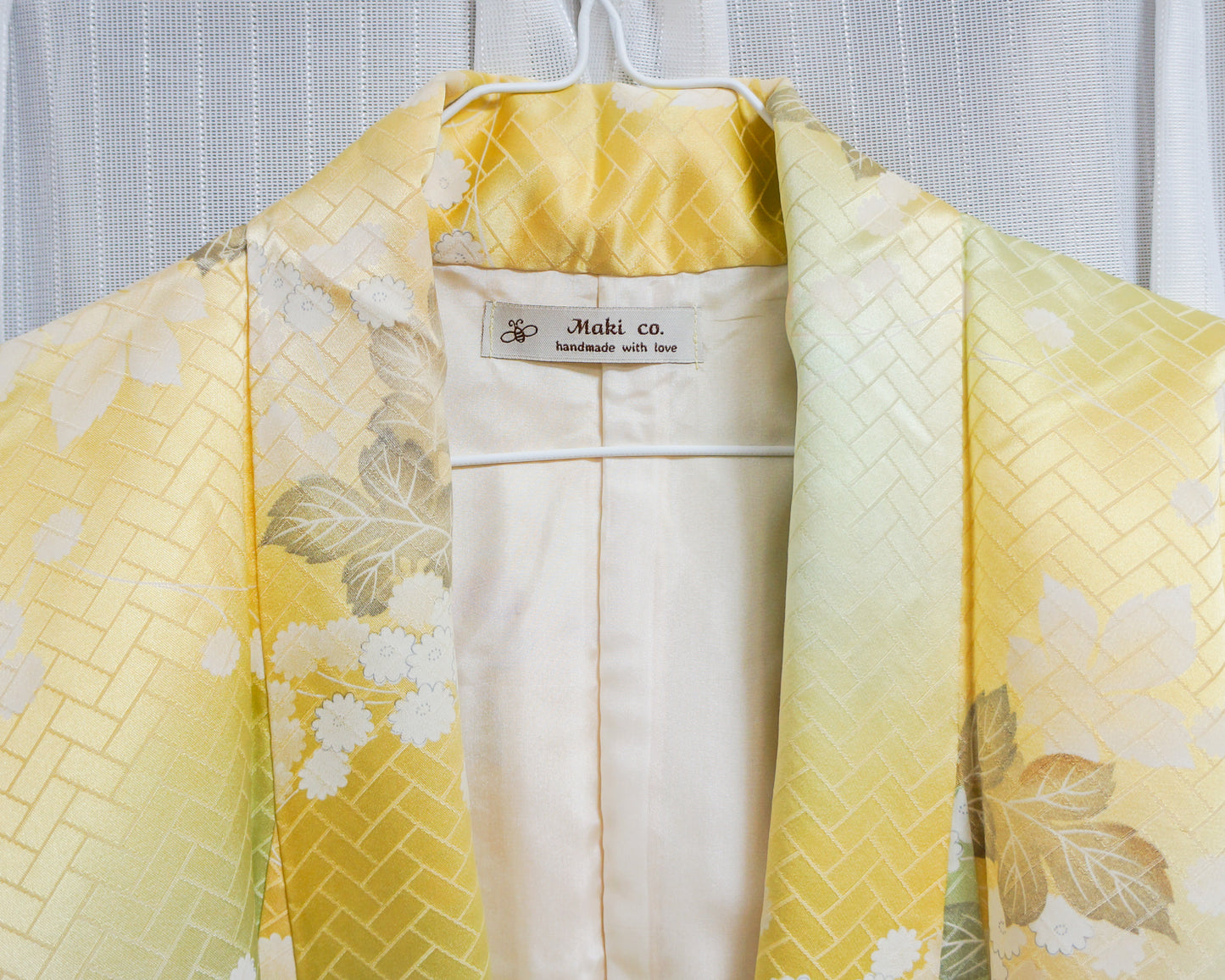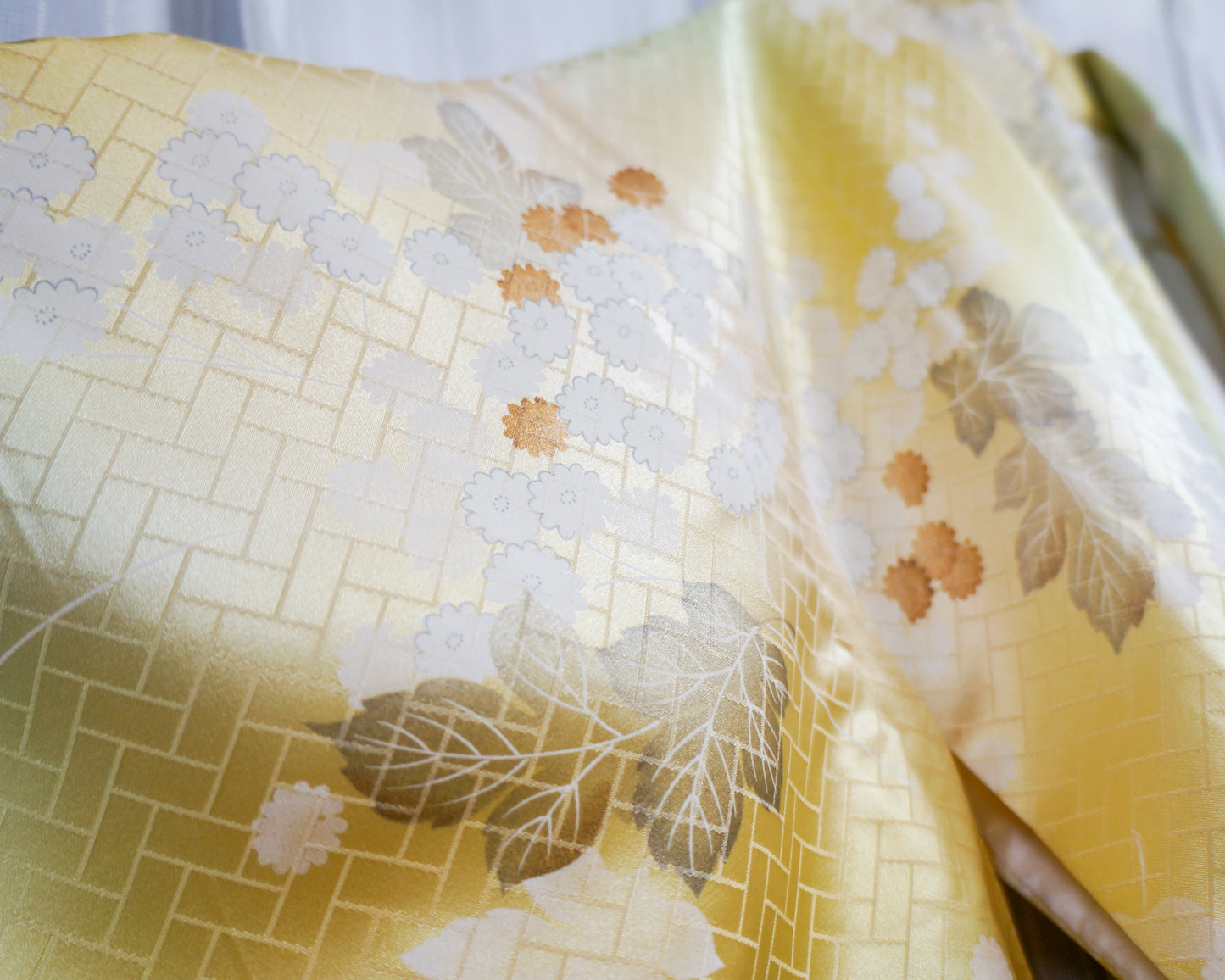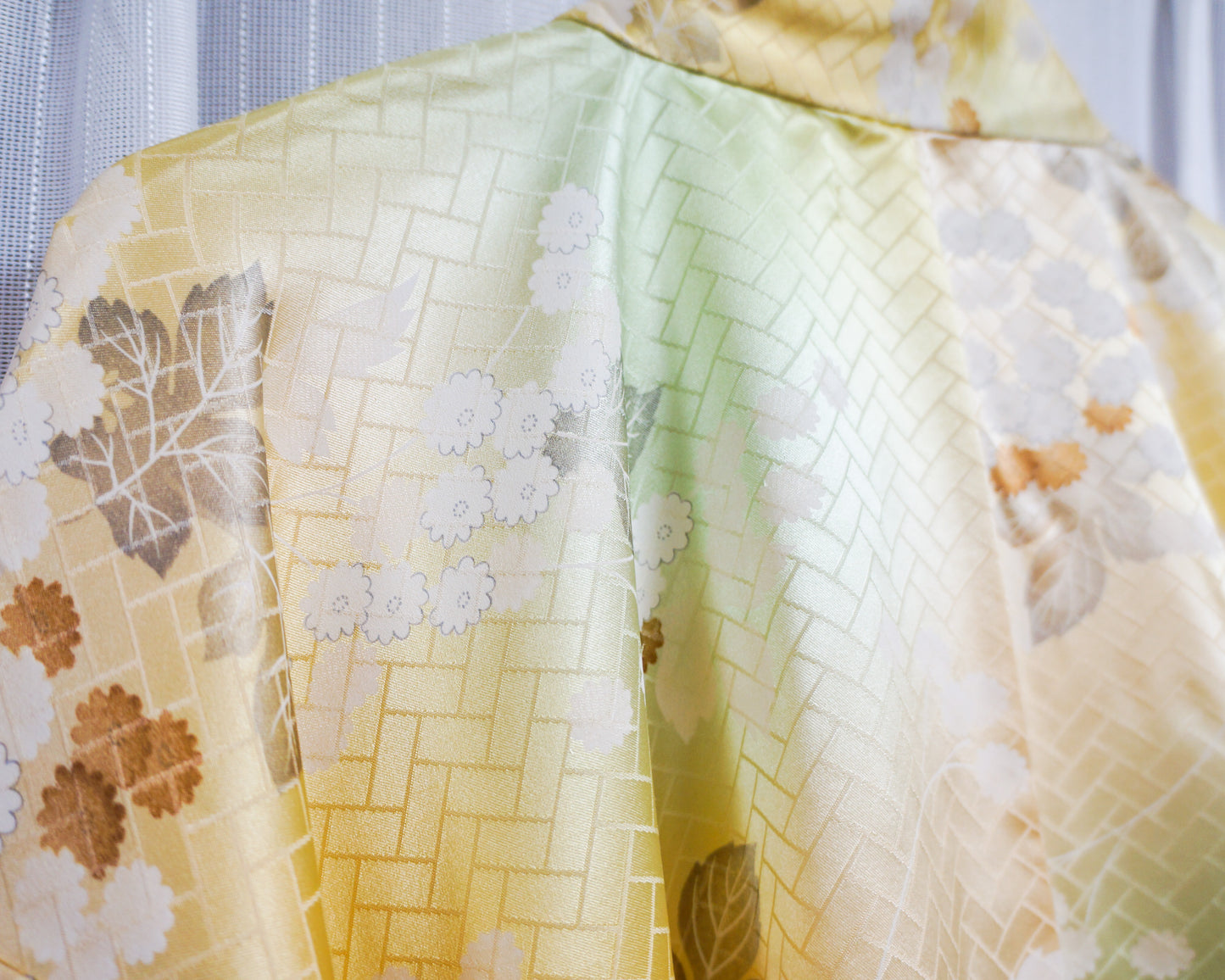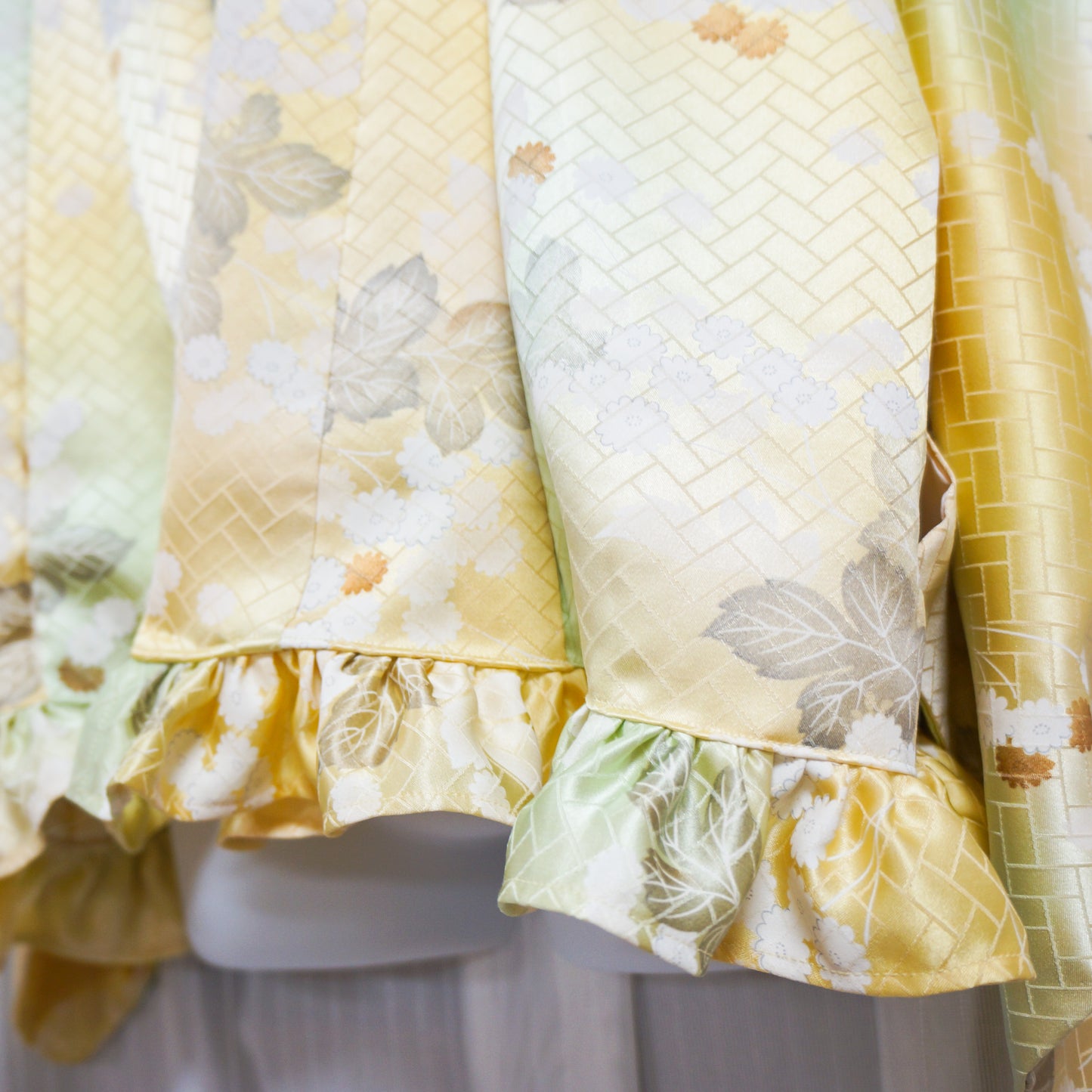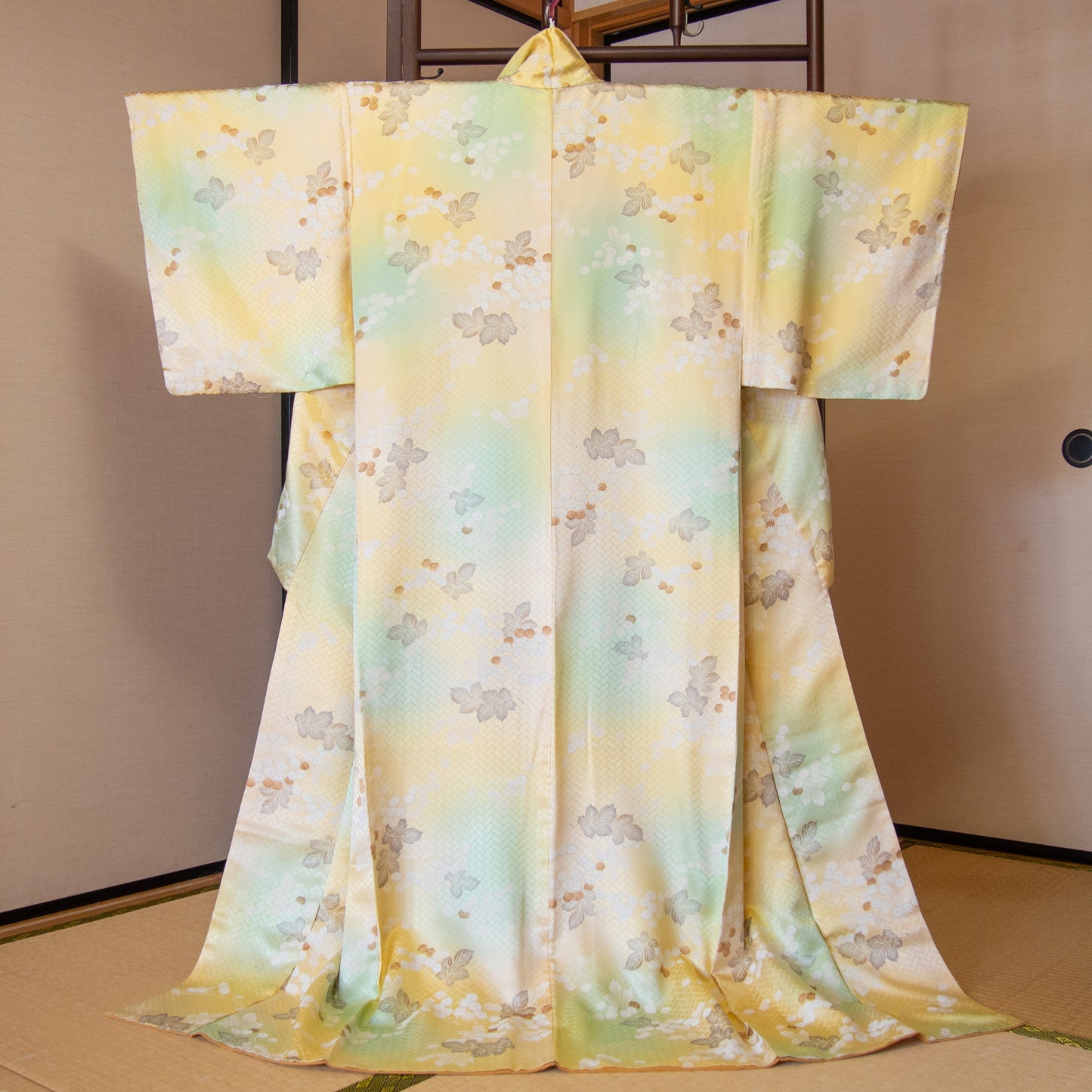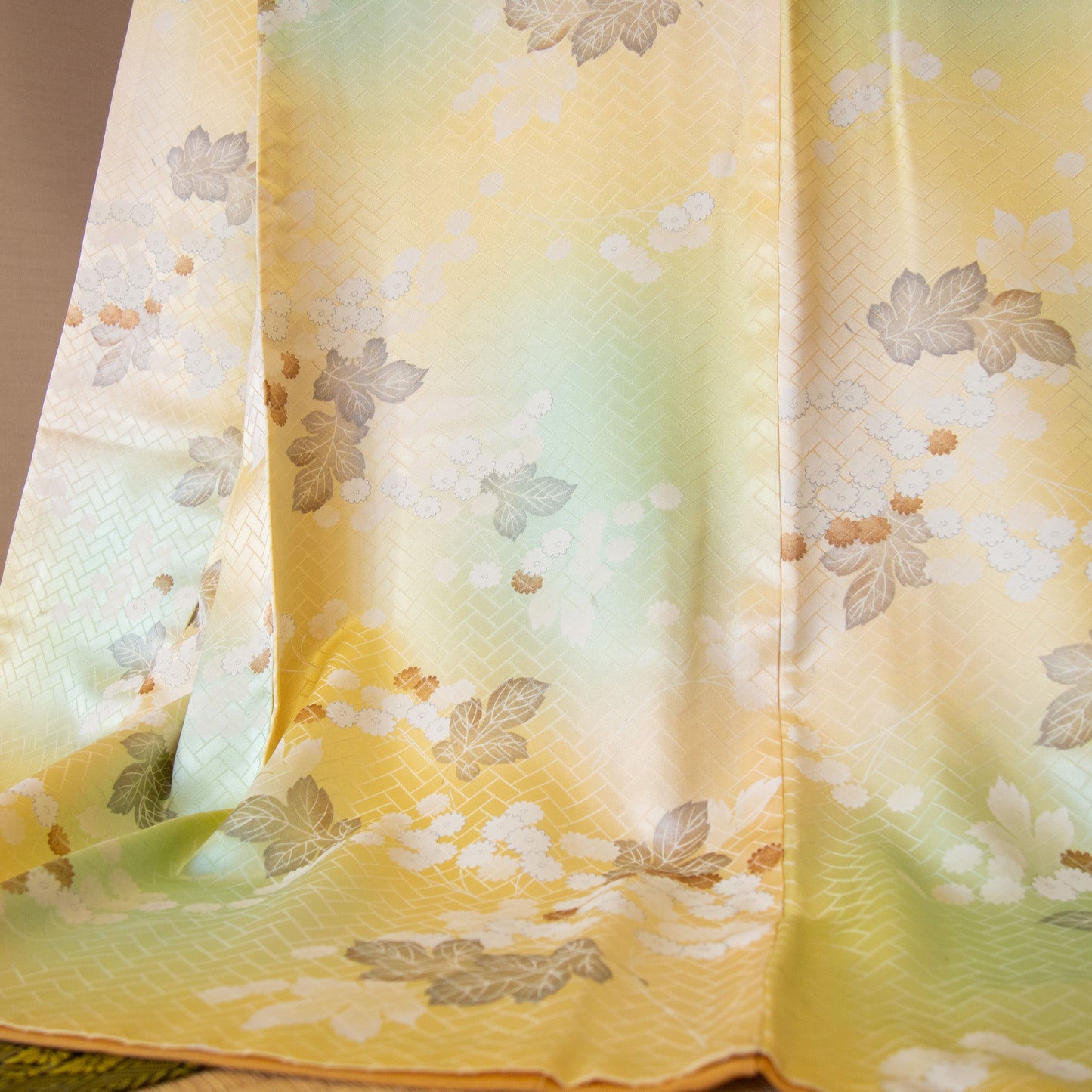 Send a Review and get 15% off Discount!
I'd love to hear what you think! Please send your review via email or DM on Instagram to receive a 15%off coupon ;)