This type of bags are often styled with a kimono. The gorgeous golden fabric reflects lights beautifully. In addition to the side pocket, it also has 2 small pockets inside the clutch where you can store your small things such as a mirror and cards.
One and only
Pre-loved
Japanese style
Clutch / pouch
*Displays minor stains (the image 11-13).
<Measurements> 
Length: 12.5 cm

Width:  22.7 cm
Height: 3.5~10.5 cm
Share
Additional matching accessories

Mini Scrunchie: $6

Kinchaku Tote Bag: $45

Tote Bag: $40

Tie: $15

*Only available for the Made-To-Order items. Please contact me before you make a purchase.
Shipping

Kokin ships worldwide!

*Delivery to GERMANY is paused.

Click here to check if Sendle ships to your country.

*Please note that there are some delays and suspension due to COVID-19.
Returns

Kokin does not accept returns.
詳細を表示する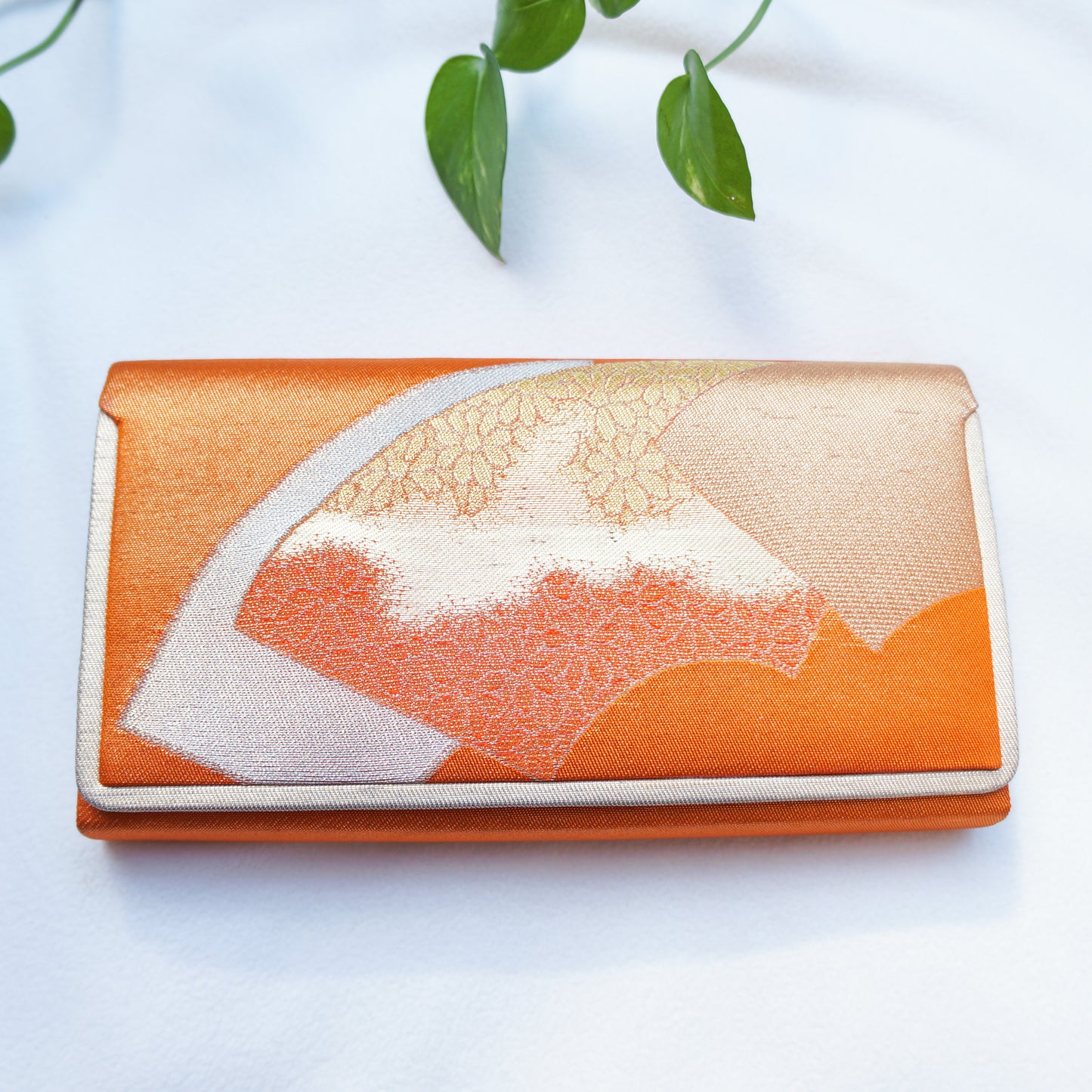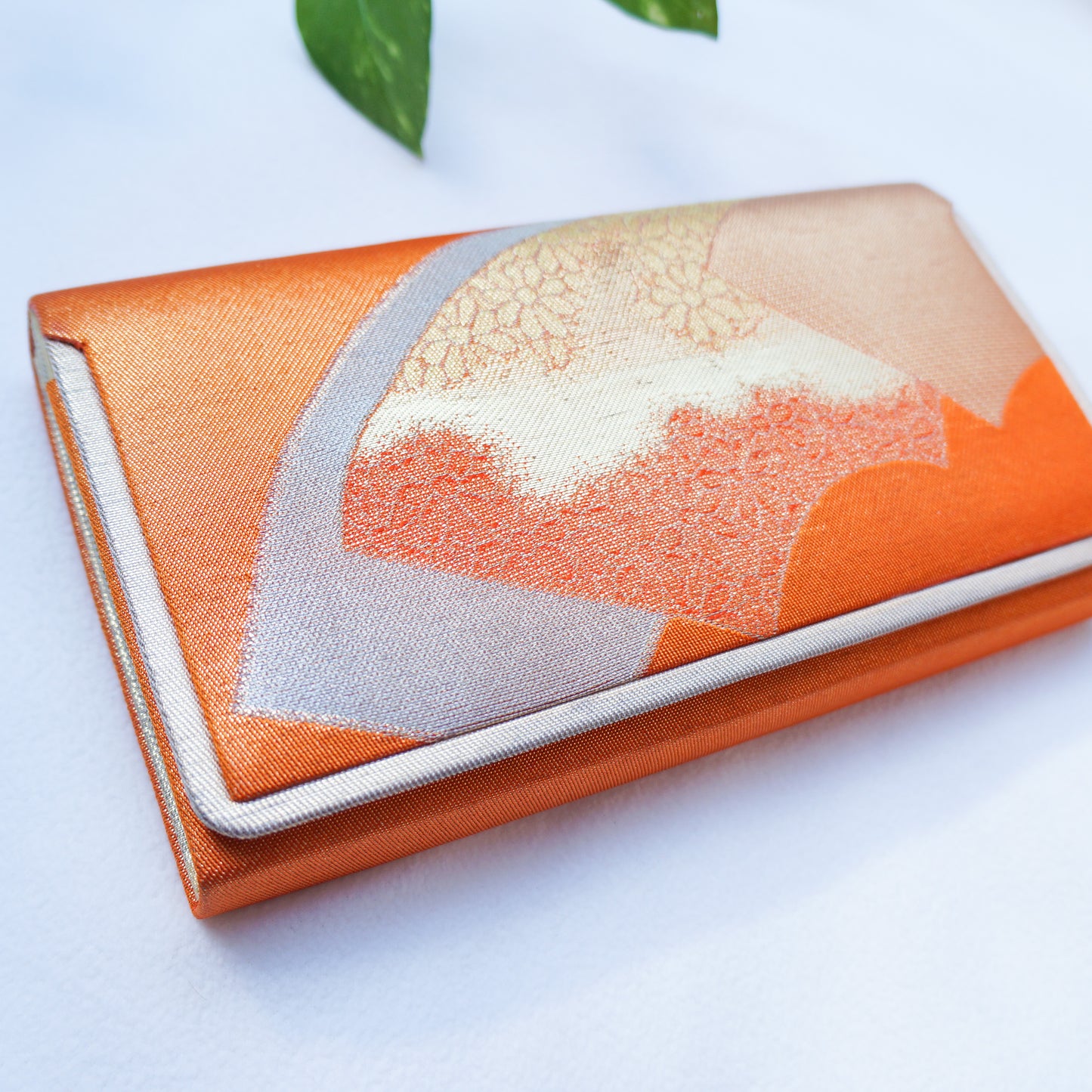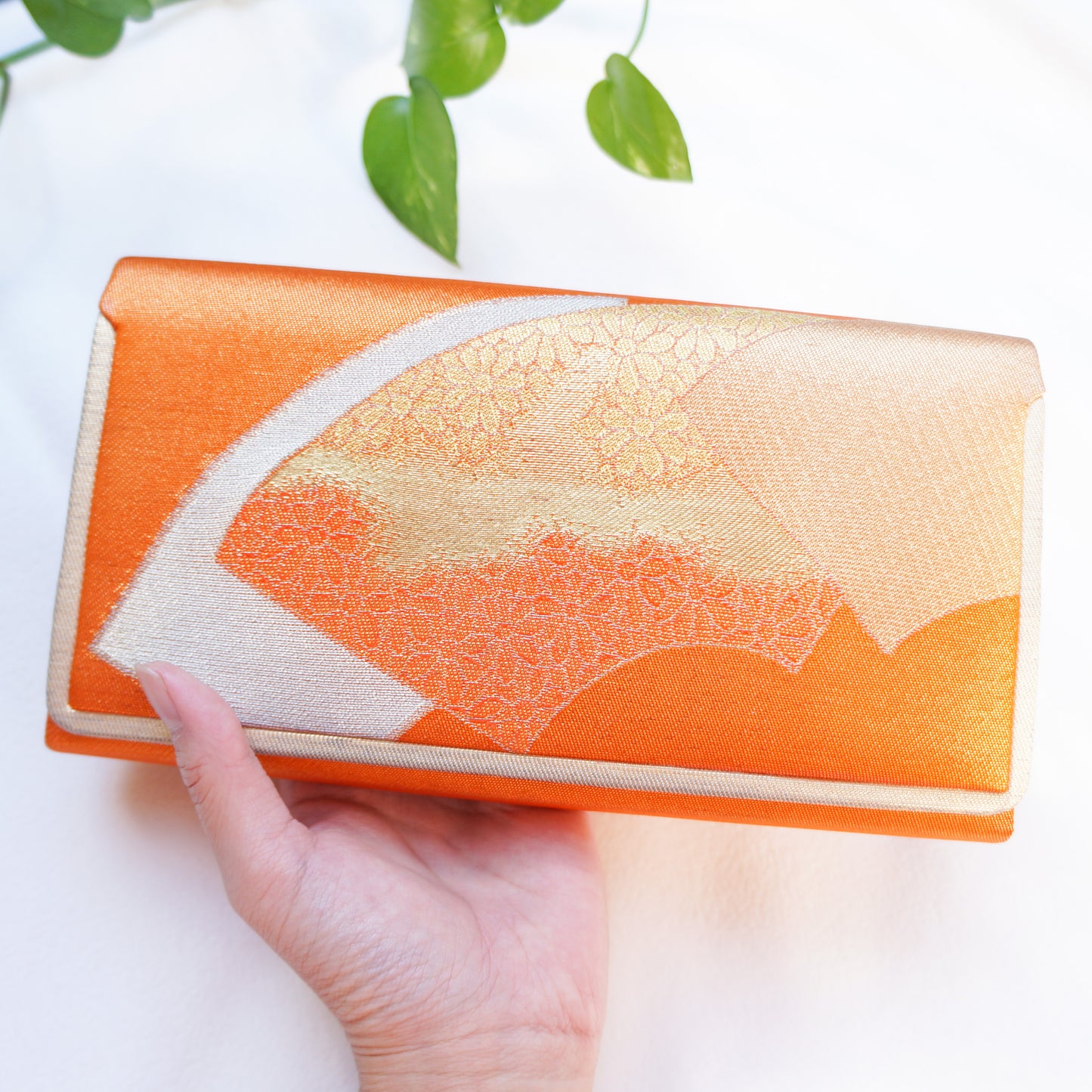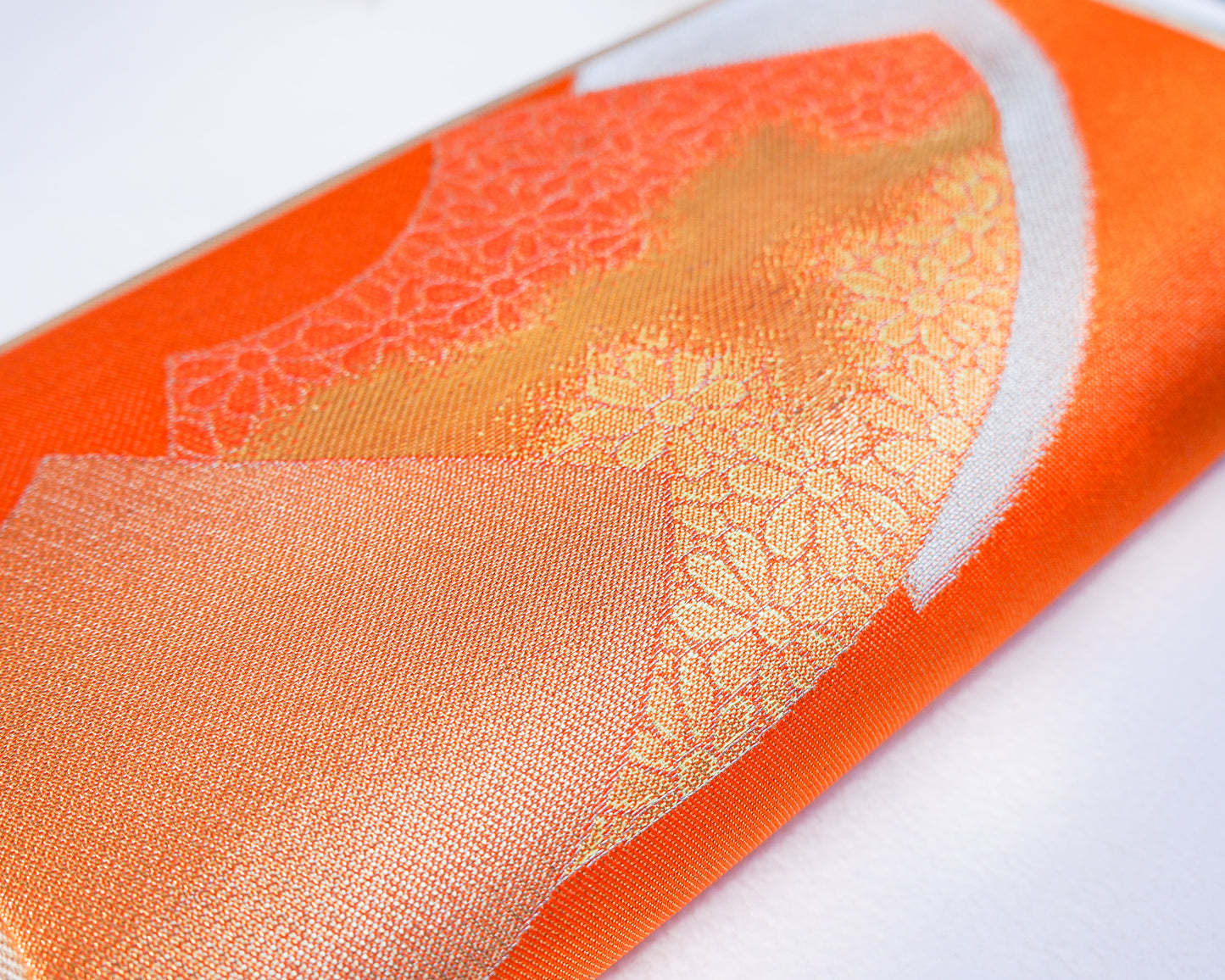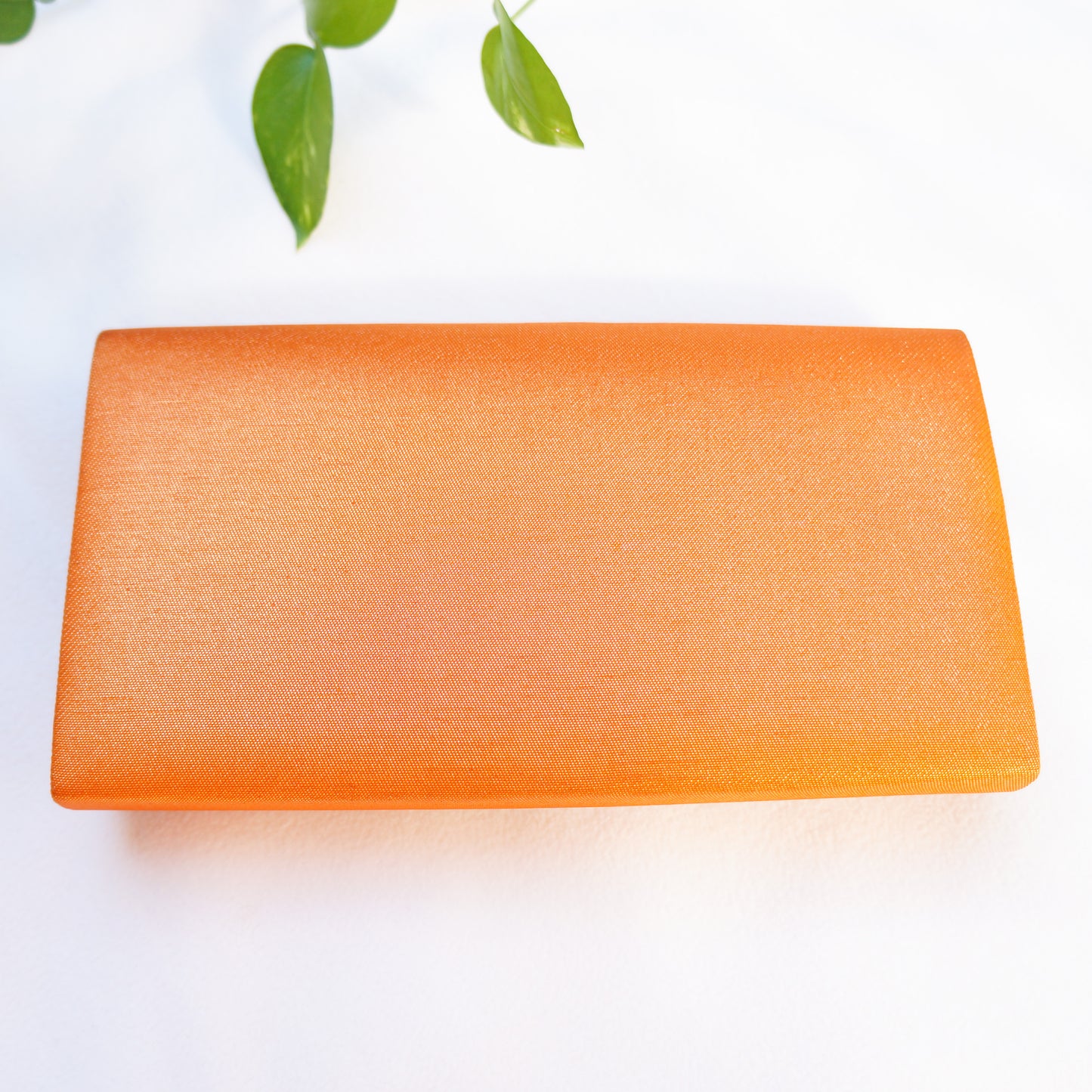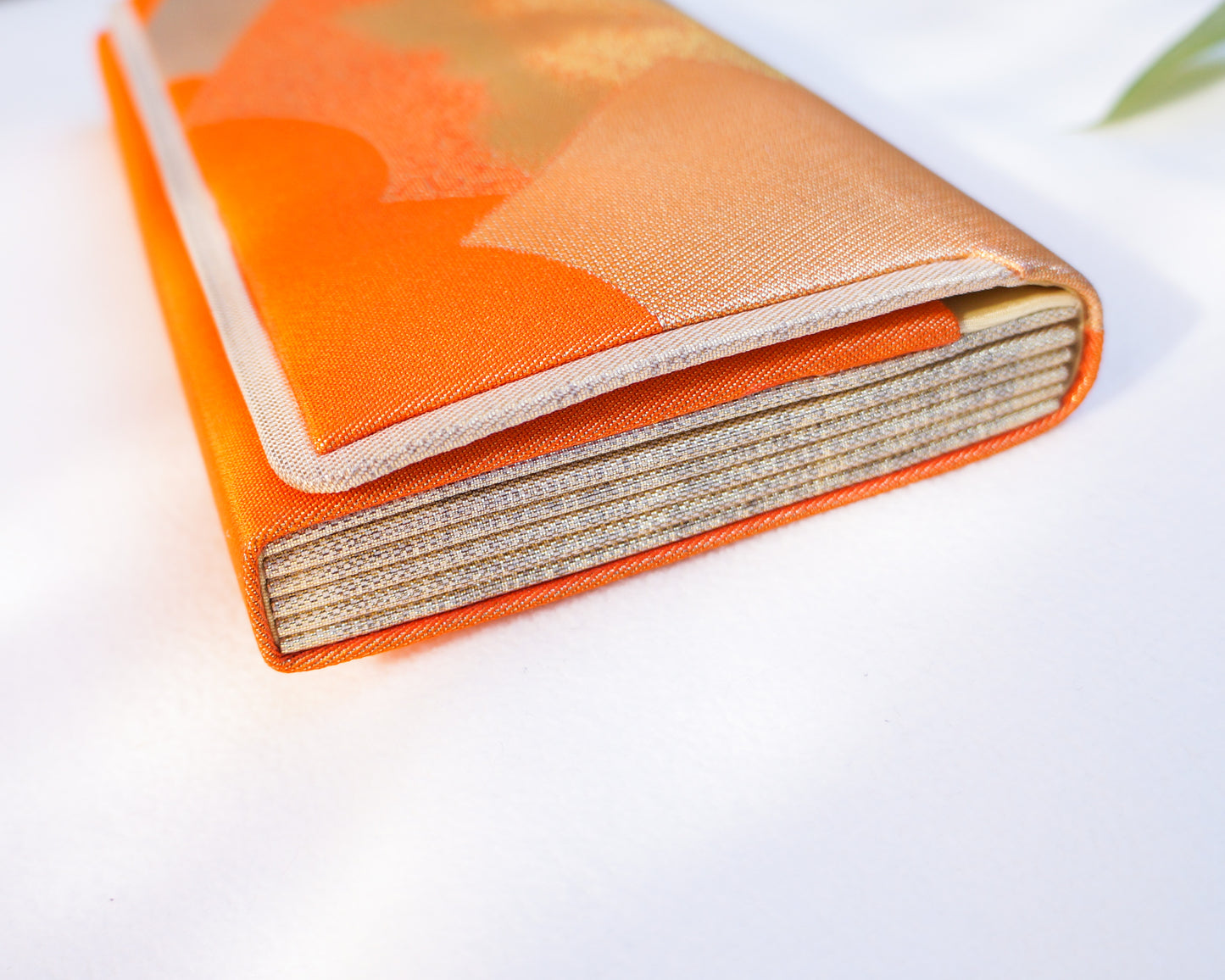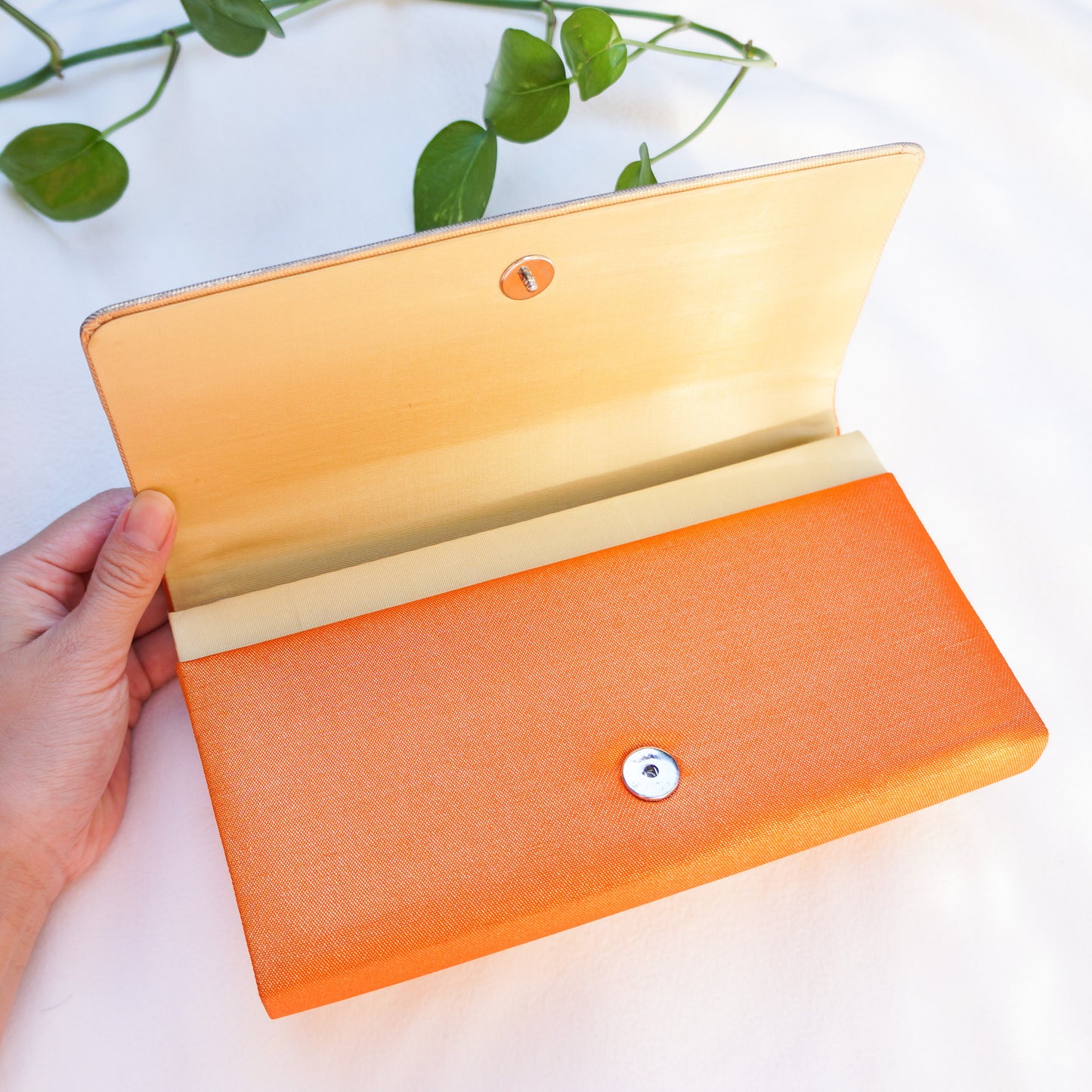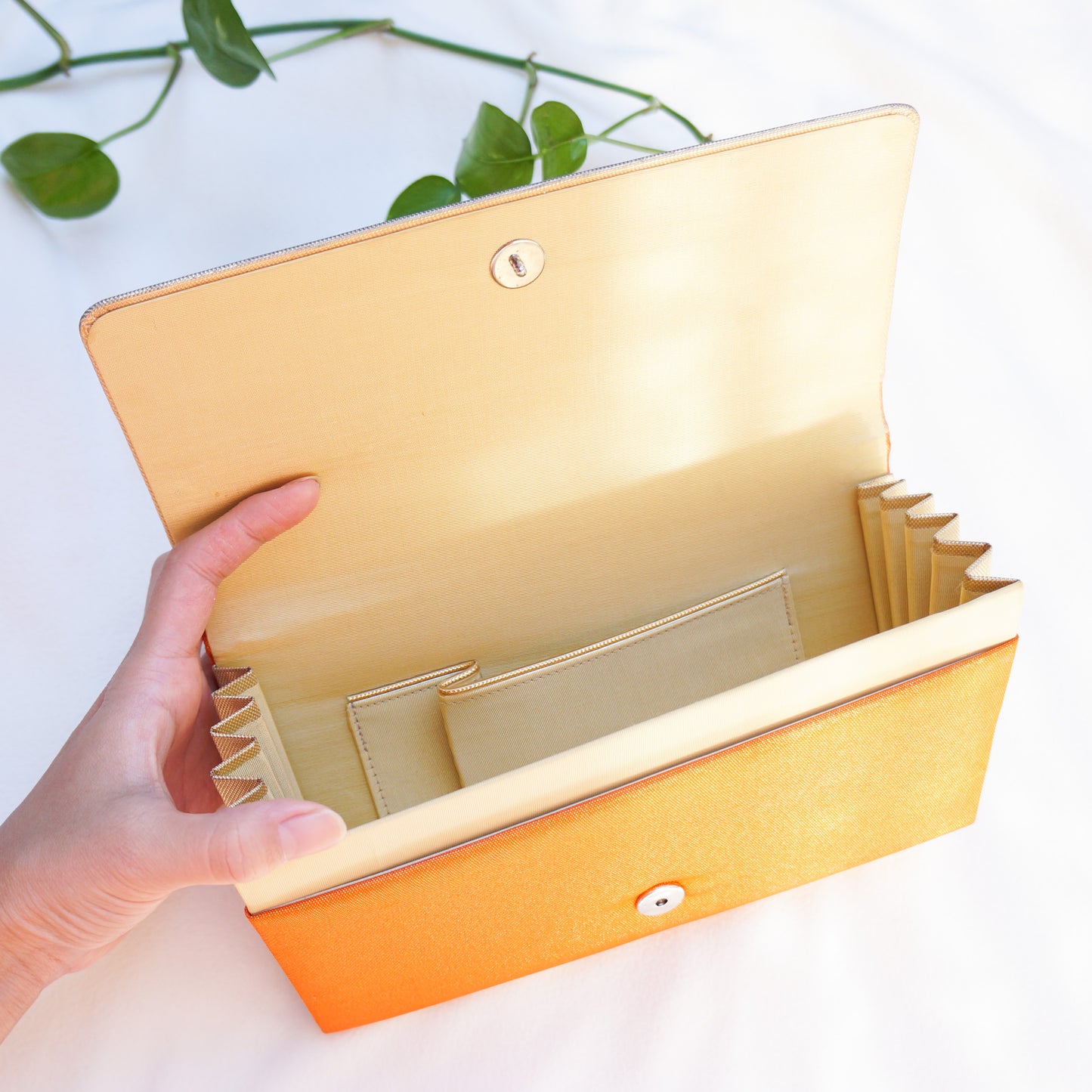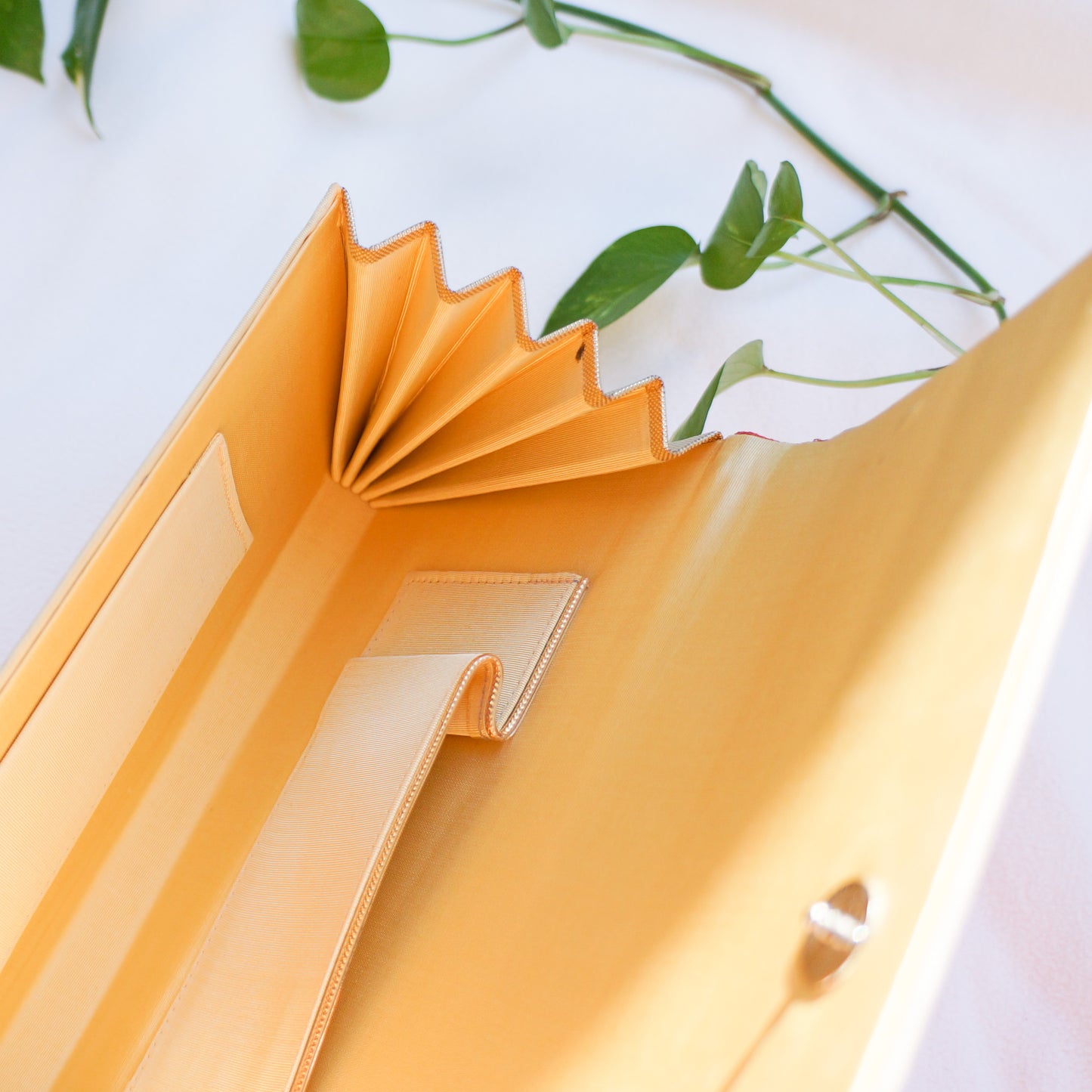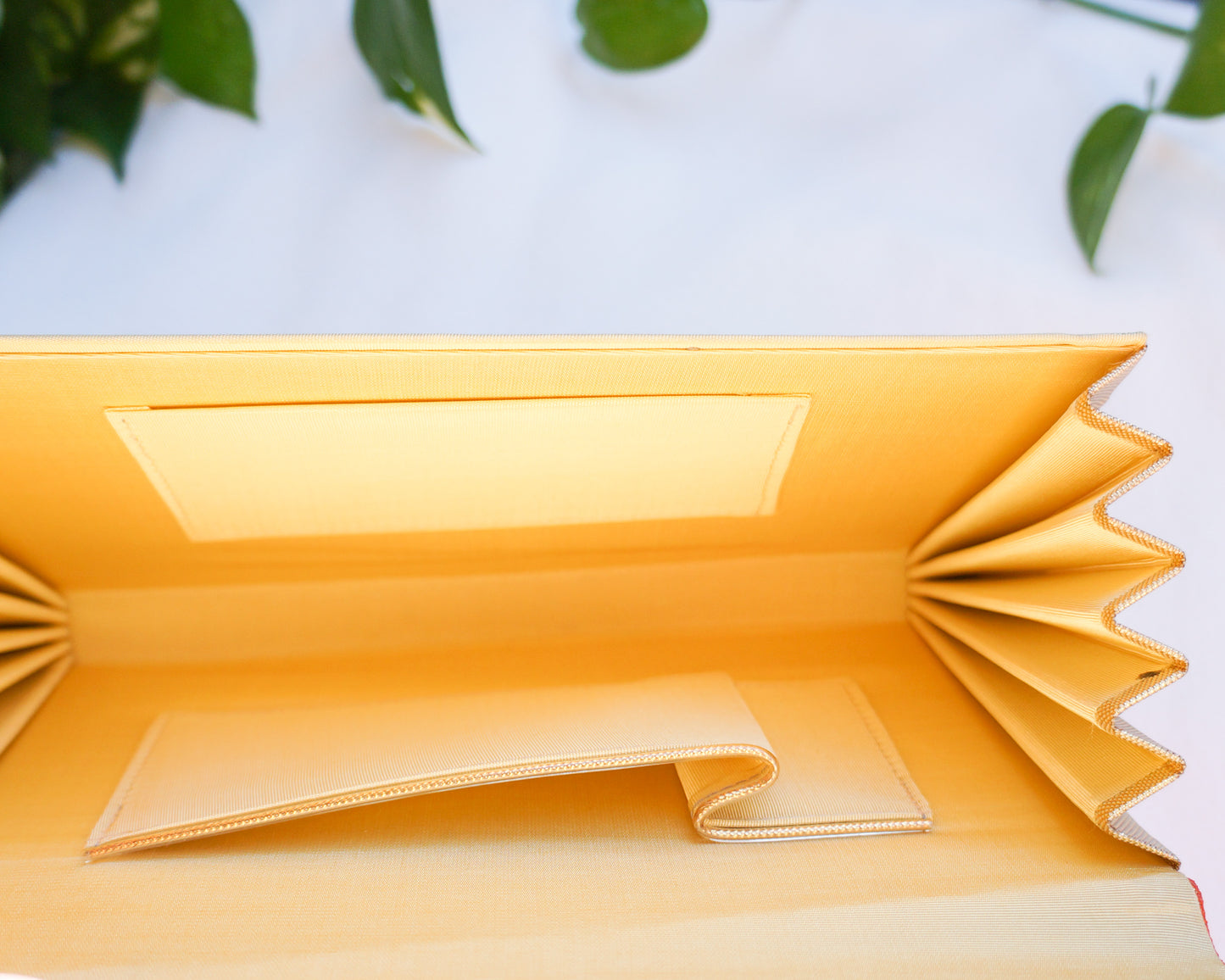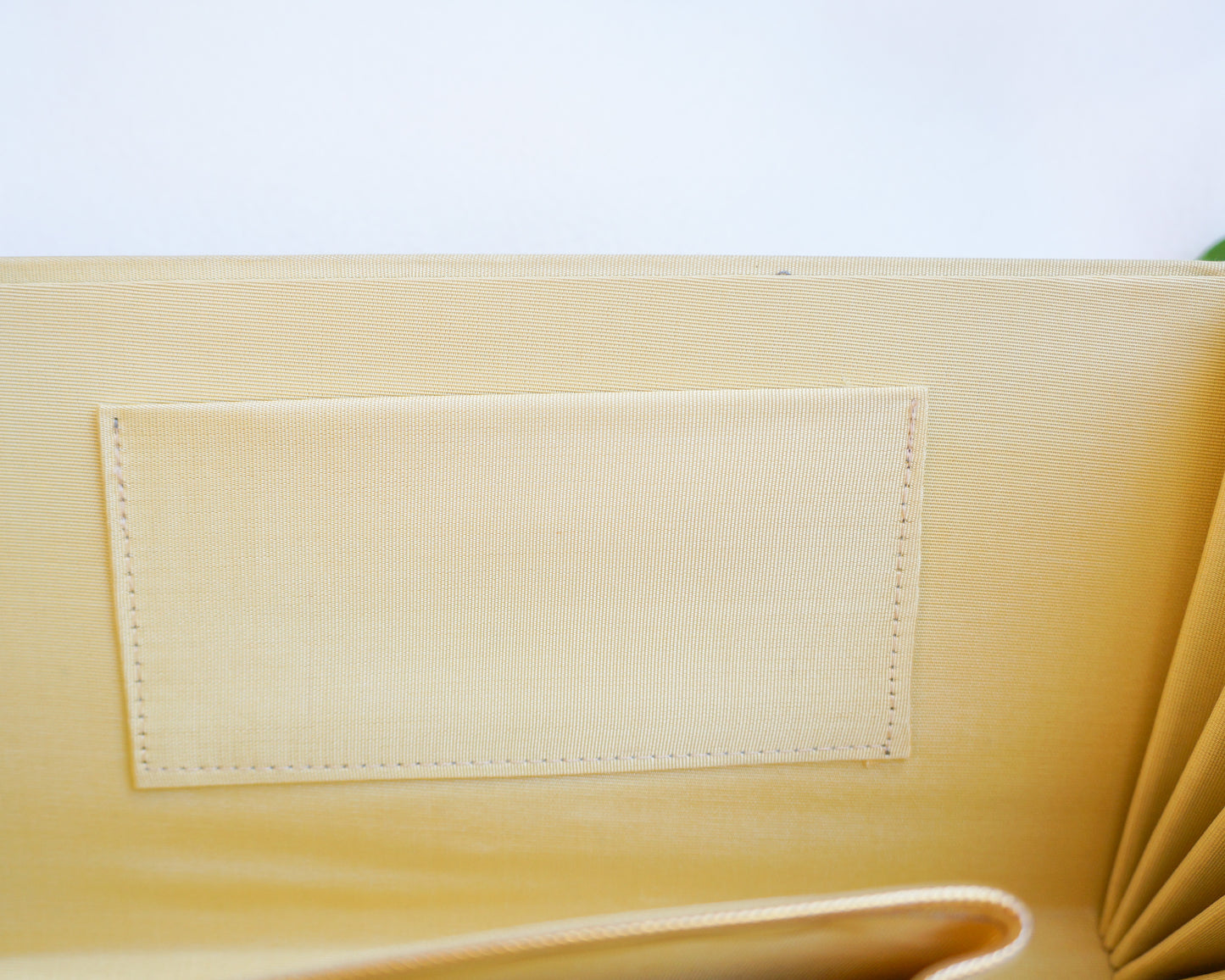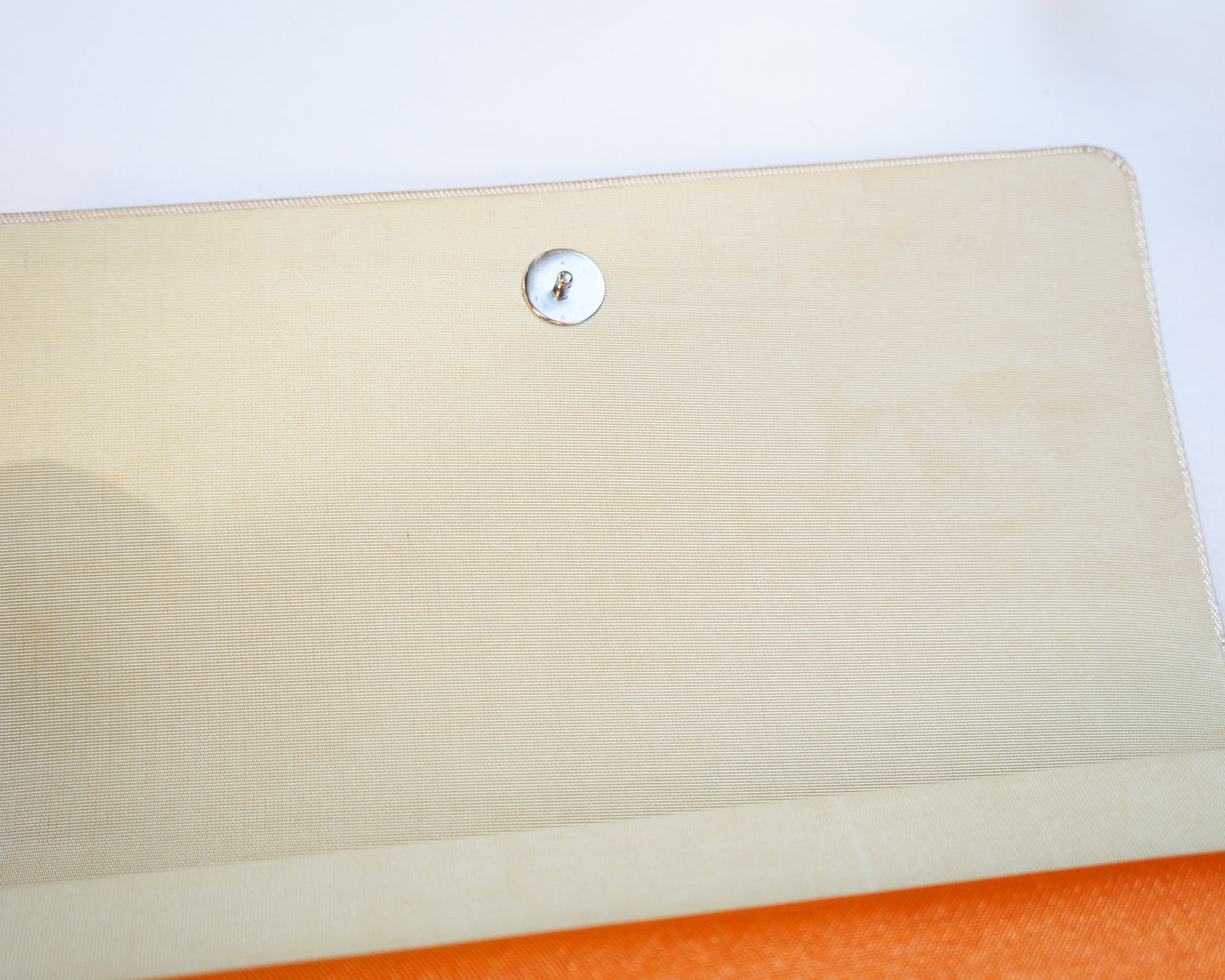 Send a Review and get 15% off Discount!
I'd love to hear what you think! Please send your review via email or DM on Instagram to receive a 15%off coupon ;)